Welcome to Siargao Island Villas — an oasis of serenity where luxury meets nature. Indulge in our pristine beachfront setting, dine amidst the refreshing island breeze, and luxuriate in villas crafted for your utmost comfort.
"Your idyllic retreat awaits."
Experience island elegance; book your stay now.
Where To Find Us?
Travel by Air

Upon arriving at Sayak Airport in Brgy. Del Carmen, you'll be roughly 45 minutes away from General Luna. As you exit the terminal, Siargao Island Villas offers convenient transportation options for our guests:

Opt for our shared van service at Php400 per person, each way.
For a private experience, our van is available for Php2,000, accommodating up to 5 guests. If your party exceeds this number, each additional guest is charged Php400. Please note that our van can transport a maximum of 10 guests.

Please choose the option that best suits your needs and enjoy a comfortable ride to our resort.

Sayak Airport is situated in Brgy. Del Carmen; approximately 45 minutes from General Luna.

To get to General Luna from Sayak Airport, you can take any of the public utility vans parked outside the terminal. The prevailing fares are: P400 per person per way for shared vans, and P2000 per way for private vans that can seat up to 6 persons.
Travel by Sea

From Surigao City, head to the appropriate port for your boat choice: either a trigger boat or Roro ferry (they depart from separate locations). Daily voyages from Surigao City to Dapa Port on Siargao Island run from 5:30AM to around noon. Fares are P350 for trigger boats and P250 for the ferry.

Upon arriving at Dapa Port, travel to General Luna by tricycle for P300, by habal-habal for P250, or opt for a P50 tricycle from the nearby market terminal, just a short walk away.
Premier Suite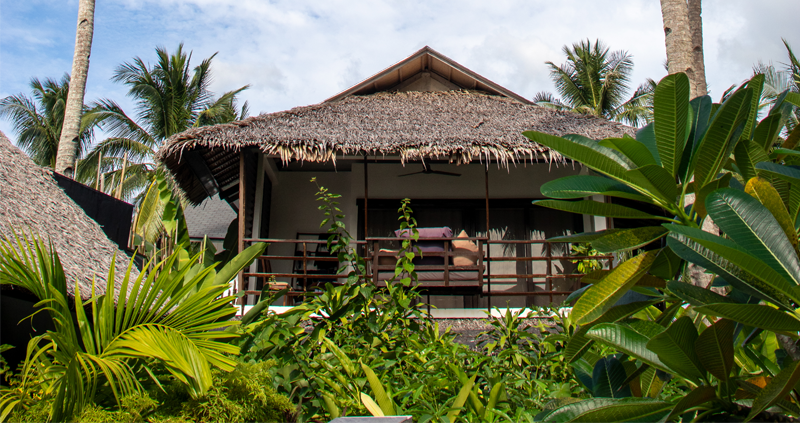 Premier Suite
Be it lounging around the terrace, enjoying the clear view of the garden, swimming in the resort pool, or savoring authentic Indonesian food while feeling the sea breeze.
Beachfront

Beachfront Villas
Weaving the best of the Siargao lifestyle into elegant accommodations and luxury amenities, our Beachfront Villas give you unrivaled access to the most captivating stretch of beach on the island.
Island

Island Villas
Our Island Villas have a contemporary but discreet feel. Each one has that combined modern and care-free Siargao lifestyle vibe. Enjoy the surrounding nature as you take a minute stroll to the beach.
Garden

Garden Rooms
Tucked away in a secluded and exclusive part of the resort, our garden suites strike the right balance between Siargao's rustic lifestyle and contemporary amenities, all amid a landscape of lush greenery and soothing tranquility.
Explore beyond the Island's sun-kissed shores
Slide

Beachfront 1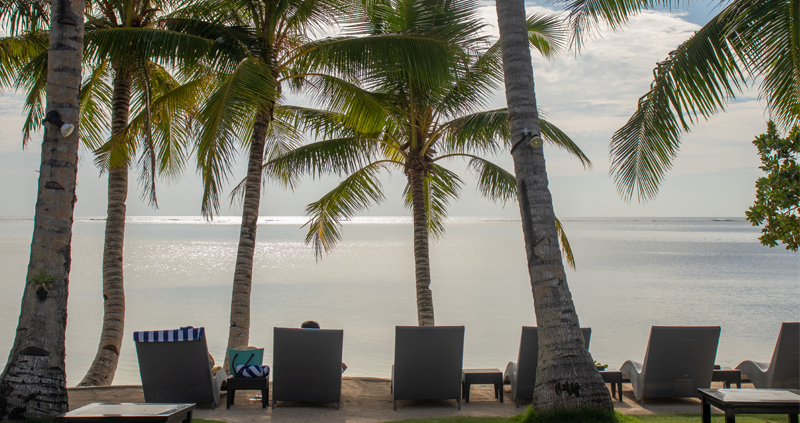 Beachfront 2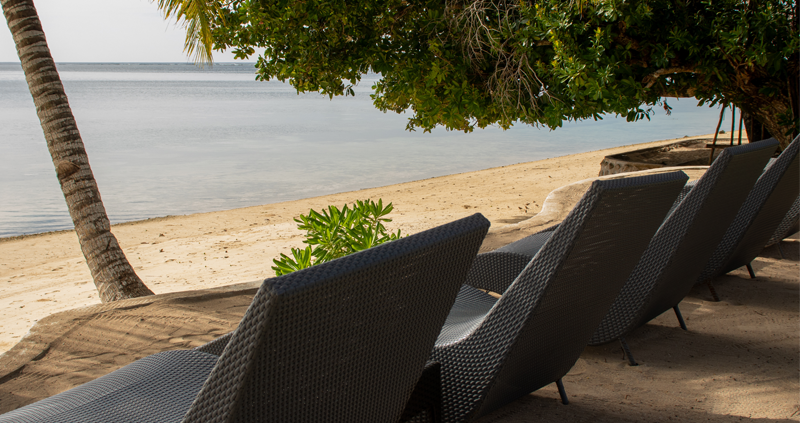 Beachfront 3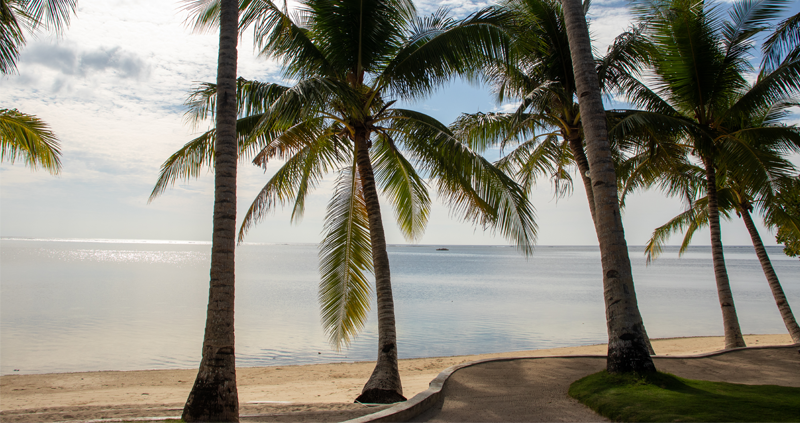 Island Hopping

Naked, Guyam and Daku JOINERS
Sohoton Cave Tour JOINERS
Land Tours

(Sugba Lagoon, Magpupungko Rock Pools, Maasin River and Coconut Viewing Deck) JOINERS
Rentals

Motorcycle Rental - Php500 per day
Shared Van - Php400/pax per way
Private Van - Php2, 000 (good for 5) per way (succeeding pax will be charged Php400 each. Our van can accommodate a maximum of 10 persons. Happy Hour is every Tuesday and Friday from 4-7pm.)
Boodle Fight Meals Entrance Fees Environmental Fees Docking Fees
Combination and Whole Body Massage

Php900/hour - a combination of Shiatsu, Swedish, Thai Massage & traditional Hilot
Dry Whole Body Massage

Php1,200/hour - It is a dry massage therapy and does not use any oils or lotion
Whole Body Massage

Php750/hour - a therapeutic experience that will leave your body feeling relieved.
Foot Massage

Php600/hour - relieves pain, helps alleviate stress and even speed up injury recovery.
Foot Reflex

Php700/hour - application of pressure to areas on the feet. Generally helps you relax and alleviate stress.
Ventosa with Whole Body Massage

Php500/1hour & 30min - glass cupping with fire candle. Air sanction relieves back pain & stress.
Back Massage

Php600/hour - enhances relaxation, reduce muscle tension and stimulate circulation.
Thai Massage

Php200/hour - combines assisted yoga with acupressure techniques.
Whole Body Massage

*with hot-stone

Php500/1hr & 30min - relaxing massage good for blood flow. It removes muscle pain, sciatica & different sports injury
Island Hopping

Php1,600/PAX
Tri Island Hopping JOINER (Guyam, Naked, Daku)
Inclusions: Tour Guides, Boat Rentals
Boodle Fight Meals Entrance Fees Environmental Fees Docking Fees
Land Tours

Php2,200/PAX
Magpupungko + Sugba Lagoon + Maasin River + Coconut viewing deck JOINER
Inclusions: Tour Guides, Entrances Lunch
Private Van (Land Tours)

Private Van - Php2, 000 (good for 5) per way (*succeeding pax will be charged Php400 each. Our van can accommodate a maximum of 10 persons. Happy Hour is every Tuesday and Friday from 4-7pm.) 
DIY Land tour via Private Van Inclusions: Van, Driver, Fuel
Free Yoga

Feel relaxed, calm and empowered by joining our free yoga session every Saturday and Sunday from 4:30pm - 5:30pm at the Beachfront
*Our Pavilion is subject to availability
For Massage reservation, please call Walk-in : 0950 764 8359
In-house Guests/ Reception: 101
…Or take a relaxing dip in the Pool
Pool Main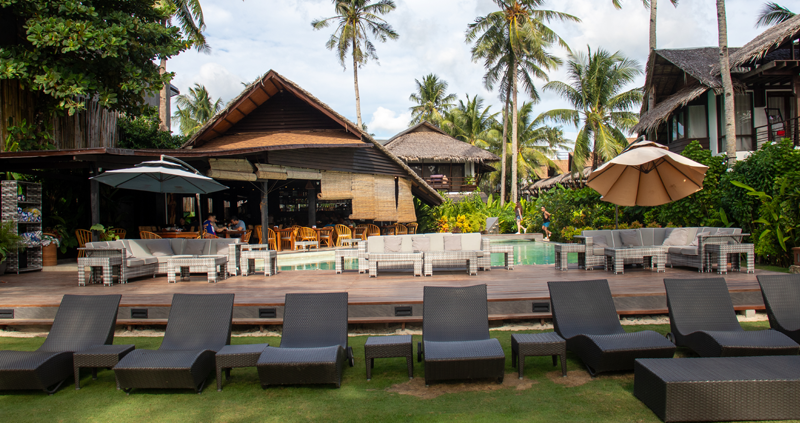 SIV Pool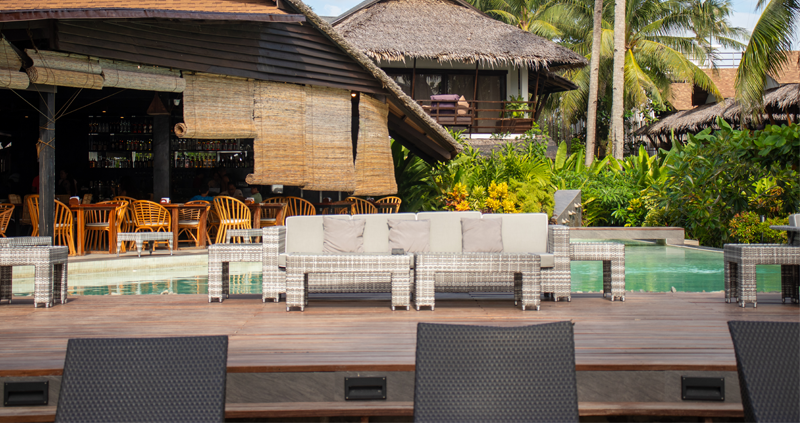 SIV Pool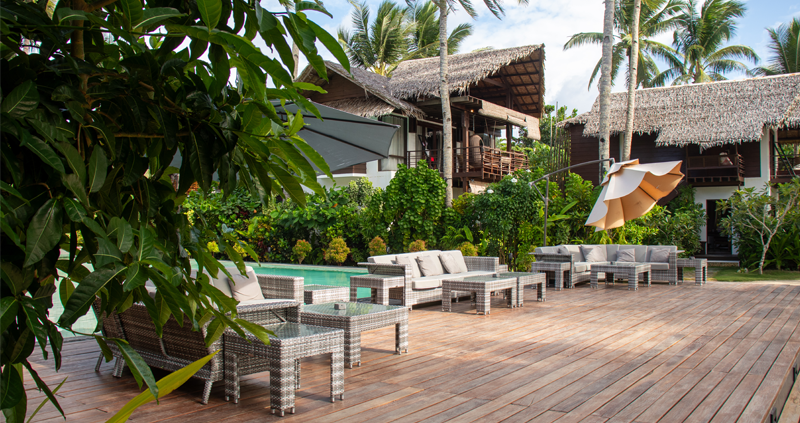 SIV Pool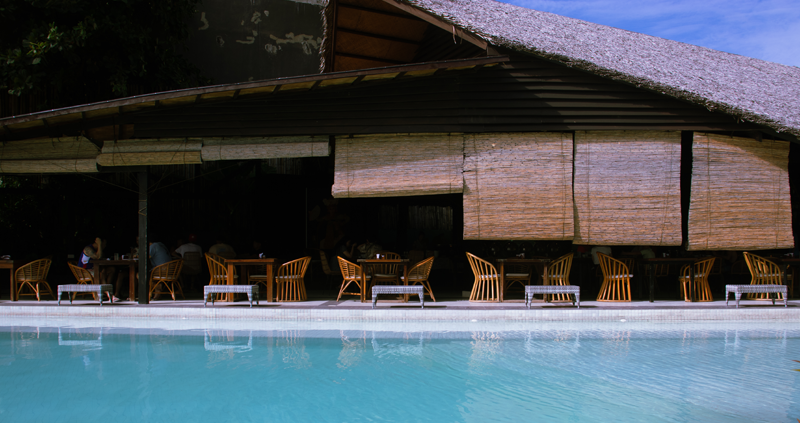 SIV Pool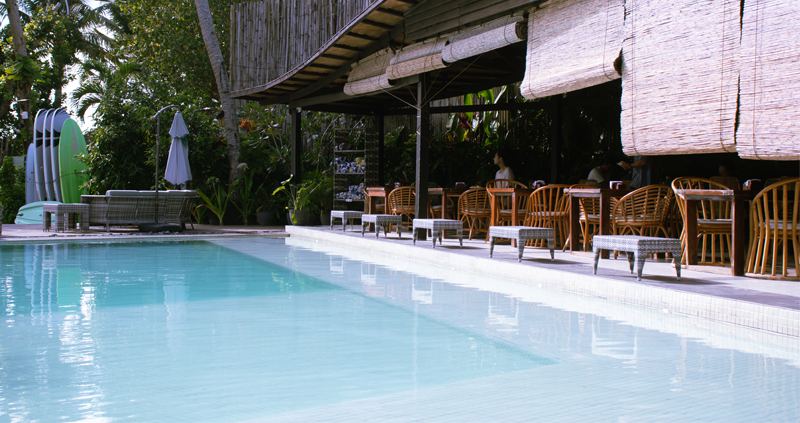 SIV Pool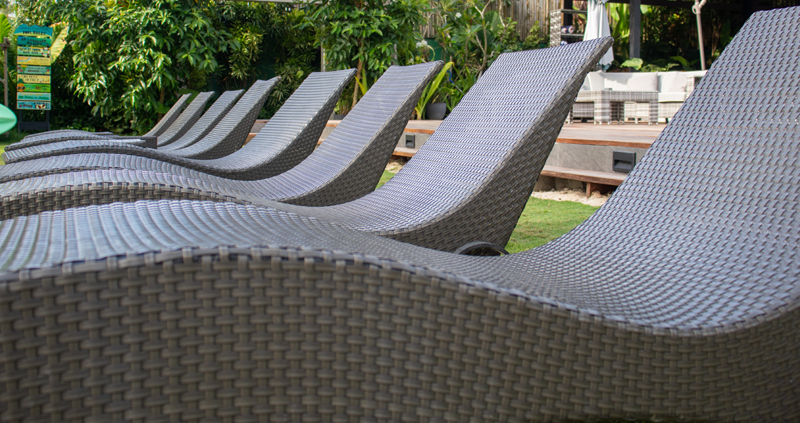 Swimming Pool
Siargao Island Villas boasts a pristine swimming pool nestled next to our restaurant, providing guests with a breathtaking view of the beach. Relying on natural elements for maintenance, we promise an unparalleled and serene swimming experience amidst the beauty of the shore.

Explore the gastronomic side of Siargao with a diverse choice of local and international cuisine, including our renowned Indonesian restaurant, Warung.
What our guests have to say…
Testimonial 1
Best place to be stranded— relaxed and amazing vibe, warm and helpful staff, yummy Indonesian food. I daresay I'm looking for the next chance to be here.
Testimonial 1
Warung – Siargao Island Villas is the best place to stay in Siargao. I highly recommend this place for having a relaxing ambiance, friendly staff, and good food. This place is great for couples, families, and groups of friends traveling together.
Siargao Island Villas
10:40 pm, September 22, 2023
26°C
Wind: 6 mph
Pressure: 1009 mb
Visibility: 10 km
Sunrise: 5:27 am
Sunset: 5:34 pm