"Your idyllic retreat awaits."
Welcome to Siargao Island Villas — an oasis of serenity where luxury meets nature. Indulge in our pristine beachfront setting, dine amidst the refreshing island breeze, and luxuriate in villas crafted for your utmost comfort. Experience island elegance.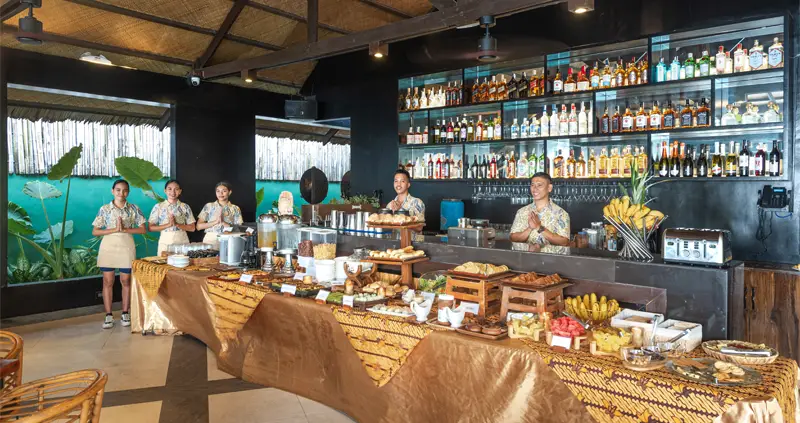 A Gourmet Indonesian Affair at Our Delectable Buffet Breakfast
Indulge in the rich and diverse flavors of Indonesia with our delectable buffet breakfast. Wake up your taste buds to a spread that celebrates the vibrant culinary tapestry of this enchanting archipelago.
Our buffet is a journey through Indonesia's culinary heritage, featuring an array of mouthwatering dishes that capture the essence of this diverse and culturally rich nation. From savory to sweet, our breakfast spread promises an authentic and unforgettable gastronomic experience.
Join us each morning as we invite you to explore the delightful flavors of Indonesia, crafted with passion and served with warmth. Selamat makan! (Enjoy your meal!)
Explore beyond the Island's sun-kissed shores
Escape to the enchanting Siargao Island Villas and go beyond the stunning sun-kissed shores that beckon you. Immerse yourself in the magic of Siargao as you embark on an extraordinary journey beyond its inviting coastline. Whether you're chasing waves, diving into crystal-clear waters, or discovering hidden gems in the lush jungles, Siargao Island Villas is your starting point for unforgettable experiences. Join us in unveiling the secrets of this tropical paradise and create cherished memories that will linger long after the sun has set.
Beachfront 1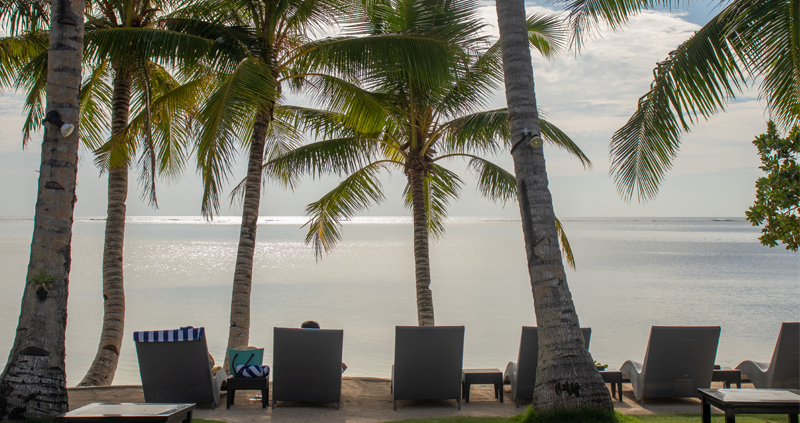 Beachfront 2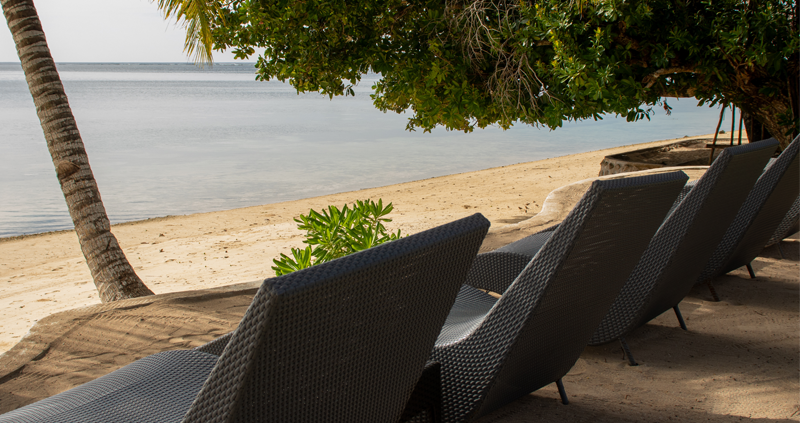 Beachfront 3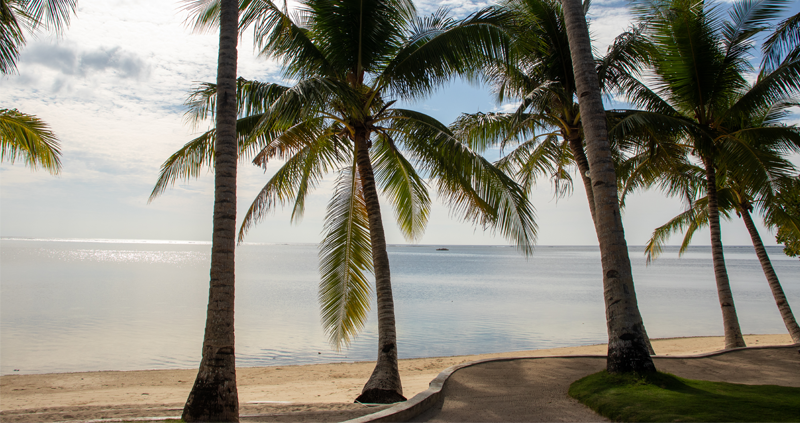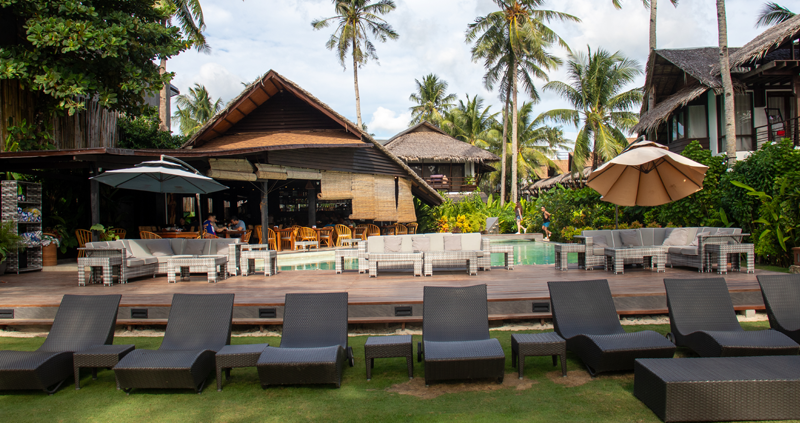 …Or take a relaxing dip in the pool
Siargao Island Villas boasts a pristine swimming pool nestled next to our restaurant, providing guests with a breathtaking view of the beach. Relying on natural elements for maintenance, we promise an unparalleled and serene swimming experience amidst the beauty of the shore.
Explore
Island Hopping

Php1,600/PAX
Tri Island Hopping JOINER (Guyam, Naked, Daku)
Inclusions: Tour Guides, Boat Rentals,

Boodle Fight Meals

Inclusion Fees: Entrance, Environmental, and Docking Fees

Rentals

Motorcycle Rental – Php500 per day
Shared Van – Php400/pax per way
Private Van – Php2, 000 (good for 5) per way (succeeding pax will be charged Php400 each. Our van can accommodate a maximum of 10 persons. Happy Hour is every Tuesday and Friday from 4-7pm.)

Private Van (Land Tours)

DIY Land tour via Private Van Inclusions: Van, Driver, Fuel
DIY Land Tour is for Php6,000 available from 8am to 5pm only

Land Tours

(Sugba Lagoon, Magpupungko Rock Pools, Maasin River and Coconut Viewing Deck) JOINERS

Php2,200 per person
Boodle Fight Meals
Inclusions: Tour guides, Van transpo, Lunch
Inclusion Fees: Entrance, Environmental, Docking Fees

Sohoton Cave Tour JOINERS

Php3,000 per person
Inclusions: Tour Guides, Van Transpo, Entrances, Lunch
Relax
Whole Body Massage

Php750/hour – a therapeutic experience that will leave your body feeling relieved.

Whole Body Massage w/ hot-stone

Php1500/1hr & 30min
A relaxing massage is good for blood flow. It removes muscle pain, sciatica & different sports injury

Combination and Whole Body Massage

Php900/hour – a combination of Shiatsu, Swedish, Thai Massage & traditional Hilot

Foot Massage

Php600/hour – relieves pain, helps alleviate stress and even speed up injury recovery.

Back Massage

Php600/hour – enhances relaxation, reduce muscle tension and stimulate circulation.

Ventosa with Whole Body Massage

Php1500/1hour & 30min
Glass cupping with fire candle. Air sanction relieves back pain & stress.

Dry Whole Body Massage

Php1,200/hour – It is a dry massage therapy and does not use any oils or lotion

Foot Reflex

Php700/hour – application of pressure to areas on the feet. Generally helps you relax and alleviate stress.

Thai Massage

Php1200/hour
Combines assisted yoga with acupressure techniques.

Free Yoga

Feel relaxed, calm and empowered by joining our free yoga session every Saturday and Sunday from 4:30pm – 5:30pm at the Beachfront

Notes

Our Pavilion is subject to availability
For Massage reservation, please call Walk-in: 09507648359
In-house Guests/ Reception: 101

Indulge in diverse flavors, including cuisine from Warung, our renowned Indonesian restaurant.
What our guests have to say…
Testimonial 1
Best place to be stranded— relaxed and amazing vibe, warm and helpful staff, yummy Indonesian food. I daresay I'm looking for the next chance to be here.
Testimonial 1
Warung – Siargao Island Villas is the best place to stay in Siargao. I highly recommend this place for having a relaxing ambiance, friendly staff, and good food. This place is great for couples, families, and groups of friends traveling together.
Siargao Island Villas
Siargao Island Villas
10:48 am,
December 9, 2023
28
°C
clear sky